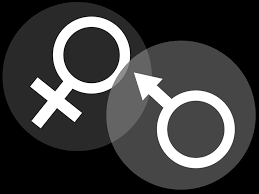 Humans, more than any other species, have the ability to experience pleasure in sexual emotions. Art and science have developed against the natural laws which restrict and regulate sexual behaviour. Since ancient times people have had verbal and written moral laws on incest, marriage, gender roles, rape, public decency, dress codes, prostitution, circumcision etc.
The function of the regulation of sexual behaviour and the control of lust by means of rules and taboos, is to focus sexuality upon reproductive behaviour. This means that the majority of individuals are stimulated towards heterosexual and monogamous behaviour, procreation and family life, at the exclusion or minimisation of other expressions of lust.
Moral laws do not come only 'from above', i.e. from the rulers of society, they also come 'from below', i.e. ordinary people. Most people live by the sexual system, and consequently support the moral law, even if they do not always follow it.
Sexual morality: the sexual system
Since approximately 200 years ago, the sexual system has begun to lose its hold on society. Birth control, emancipation, awareness and liberation have struggled against moral laws that forbade the prevention of pregnancy, abortion, adultery, nakedness, pornography, homosexuality and other varieties of love. The last sexual revolution, in the nineteen sixties and seventies, was a temporary climax of liberation and emancipation. For many people, however, this 'liberation' was not practicable, and so led to disappointments on a personal level. This demonstrates how deeply the sexual system is rooted in individual thinking and feeling. A reaction followed, which continued to grow over the past twenty years. In the U.S. for example, the legalisation of abortion continues to be a public issue which creates vehement debate. Also, a new wave of abstinence-before-marriage propaganda is sweeping the country and the world.
Sexual morality: religion and feminism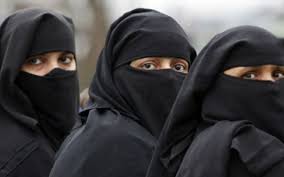 In most countries, where religion has regained a hold on politics, sexual reform has halted or regressed. Everywhere, the influence of feminism, which sees women and children as victims of male lust, grew. Feminism's strongest influence is noticeable in the new anti-sex movements. Its influence over everyday activities like education, legislation, research, opinion making, and other areas, has been profound. In the last twenty years, sex has again become associated with violence, abuse, and danger. At the same time, a renewed propaganda for the family has been successful, on the surface at least.
Sexual morality: primitivism
Thus, even in the most developed part of the world we are back to the point where the moral laws fulfill their old function of restricting sexual behaviour to reproduction. This is resulting in a new and dangerous forms of primitivism: tribal wars, racism, religious conservatism, suppression and violence in the streets, spirals of anger and indignation, fragmentation of social life. Along with the environmental pollution, which is a a consequence of overpopulation, which results from the sexual system, these social forces are a reason for serious concern.