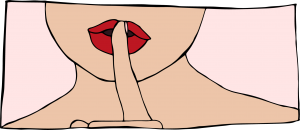 Originally, a fetish is an object to which magical powers are attributed. The word 'fetish' derives from the Portuguese word 'fetiche' for amulet; in the 15th century, Portuguese sailors brought these amulets, with their alleged power to increase sexual potency, from Africa to Europe.
Fetishism: images and objects
In prehistoric times, man-made objects must have evoked emotions of fear and respect. Images and objects with a sexual meaning are among the most ancient artistic expressions. Another word for such an object is 'idol', and from early times these were frowned upon by moralists.
Collecting objects, whether stamps, coins, images or books, is a universal activity among children and adults, and can take on extreme forms.
Fetishism: underwear, footwear and clothing
Objects are not only of practical value to us: All our lives, objects evoke emotions of attachment (like infants getting emotionally attached to their cloths and cuddly toys); they confirm our identity (like youngsters identifying themselves with the clothes and shoes they wear); and they evoke emotions of sexual lust, especially when the object is worn by a (particular) person. The most frequent fetishes are underwear, footwear and clothing. Fetishism is therefore associated with travestism. It is a widespread misconception that fetishism is a typical male thing. Objects can evoke emotions of attachment and lust in both men and women. Women can be turned on by the things they wear like stockings or underwear, which is illustrated by the soft porn in women's glossy magazines.