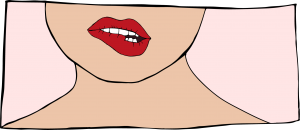 'Doctor, I am desperate. Excessive passions torture me daily, and incite me to deeds that are incompatible with my moral sense. When I was young I lost myself in reading novels and attending parties that wrought my imagination to the highest point. And now I have great difficulty conducting myself in a decorous and ladylike manner in the presence of the opposite sex. My inordinate desire is so intense that even after my marriage I used to withdraw and abuse myself. Ever since my husband passed away, my passion has been more inflamed than ever, and I fear that, unless something can be done to relieve me, I shall go crazy' 
This complaint by a 29-year-old widow is described by Dr Homer Bostwick, the author of Seminal diseases (diseases related to reproduction), a bestseller that had its sixteenth edition in 1855. The doctor's therapy consisted of cold baths, a spare diet, ice bags applied to the genitals, and leeches to the uterus. 'After a couple of weeks,' the doctor writes, 'this respectable lady from Boston was completely cured and remarried.'
Many similar examples are found in Carol Groneman's book Nymphomania, illustrating how people during the past 150 years thought about and dealt with the phenomenon of 'excessive sexual desires in women', also known as 'nymphomania'.
Nymphomania and clitoridectomy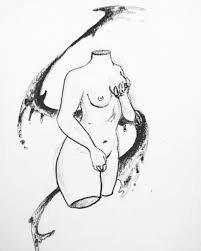 During the course of the nineteenth century physicians recognised the importance of the clitoris for sexual excitation. Consequently, cutting away this organ (clitoridectomy) became a popular remedy for curing the disease. In 1894 the gynaecologist A.J. Block writes in the New Orleans Medical and Surgical Journal how a mother had brought her nine-year-old daughter to surgery on the suspicion of masturbation. He examined the girl's labia and vagina but got no reaction. Then he touched her clitoris upon which 'the girl immediately spread her legs wide, her face turned pale, her breath began to accelerate, she softly mourned and the excitement made her body shake.' The doctor decided to perform a clitoridectomy.
The removal of the clitoris also met with opposition among physicians with common sense, and with the new generation of 'neurologists' who thought that nymphomania was either a neural disease, was caused by childhood experience, or was genetically determined.
Psychological symptoms of nymphomania
After Krafft-Ebing's book Psychopathia Sexualis and Freud's study of hysteria had been published, a whole range of 'psychological' symptoms of nymphomania were invented, some of which continue to this day. It was thought that nymphomaniacs did not make the normal transition to female adulthood during puberty. That they wanted an exorbitant amount of sex without ever being truly satisfied. That they really hated men and were frigid, and that a significant number of them ended up as prostitutes.
Social research of nymphomania
After World War II this dubious psychologising approach gradually changed. Alfred Kinsey's extensive investigation of the Americans' sexual behaviour showed that there was considerable variation between individuals, and that what used to be seen as a serious deviation really was normal human behaviour. Kinsey's famous answer to the question 'What is a nymphomaniac?' was 'It is someone who has more sex than you do.' The image of a 'nymphomaniac' was further shattered in the late sixties by Master and Johnson's well-known study of actual sexual behaviour, which demonstrated that normal women could experience more than 60 orgasms in one session. For a while, during the seventies, the whole matter seemed to have disappeared for once and for all.
Nymphomania and sex addiction
The anti-sexual feminist reaction which followed brought back the image of an oversexed woman, who is now labelled a 'sex addict'. She is a minority among the 'sex addicts', who are now mostly said to be males (owing to the present dominance of feminist thinking in sexology).
The female sex addict is again said to be mentally disturbed, but not because her clitoris is oversized, not because she is stuck in the 'phallic phase' of psychoanalysis, not because of her genetic disposition, but – you probably guessed – because she has been the victim of sexual abuse when she was a child, and sex is the only way for her to receive love and attention. It will take an effort before this 'explanation' will be discarded, and so, like before, harm will be done by therapists and moralists alike for some time in the near future.