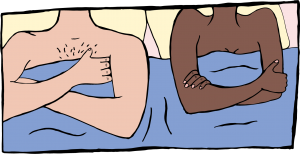 I am married and a mother of two children, aged 14 and 11. My problem is that 25 years ago I was sexually assaulted by a distant relative and ever since that time I have had problems with sex. I have little desire to have sex and cannot enjoy it, and so I hardly ever have an orgasm. Our marriage is fine in other respects. My husband understands me, but does not know what to do about it. I am 40 now and would like to feel free again, so that I can enjoy sex instead of loathing myself. I have not felt myself to be a real woman for years. Early in our marriage I faked orgasms, but after a while that became unbearable. During the past few years things have improved a little, but I am still far too inhibited to really enjoy it, let alone take the initiative. I don't feel the urge, so to speak. I have no idea how to solve this problem.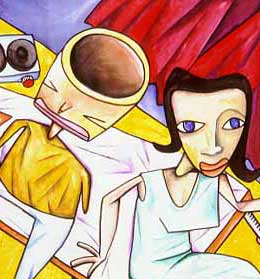 The first thing you tell about yourself is that you were sexually assaulted when you were 15. Now 'assault' can mean different things in different degrees of seriousness. But it is impossible for such an experience, however bad, to have the effect that you describe. Of course it may have contributed to your negative feelings about sex, about yourself, about the quality of your sex life, but it cannot be the main cause. Having no desire is a different problem from having no orgasm. These are different again from loathing yourself, or not feeling a real woman. It is better to look at these different problems separately. More important even is to discard the notion that all these problems are caused by your experience in the past. You may have read this kind of psychology in a woman's magazine, but it is utter nonsense.
It is interesting that you do not mention masturbation. It may well be that you do experience desire when you practise that. If not, you obviously are in a general state of mild depression. This is quite understandable considering the situation you are in. You are a respectably married woman imprisoned with two children and a husband, while romance is far away, except on television or novelettes. No wonder you would like to feel free again, and a real woman (in love?). Orgasm is not really the problem, only the symptom. The problem of having no desire to have sex, yet wanting it, is one of the most difficult to solve, because the underlying reason is mostly hidden. There are various books on the market, which may help you to understand better what your feelings are. You can get them from bookshops, libraries and from reviews in women's magazines. Check the internet on 'female sexuality'. Also you can seek practical help from a sexologist, if there is one in your area. Your family doctor should be able to advise you on this.